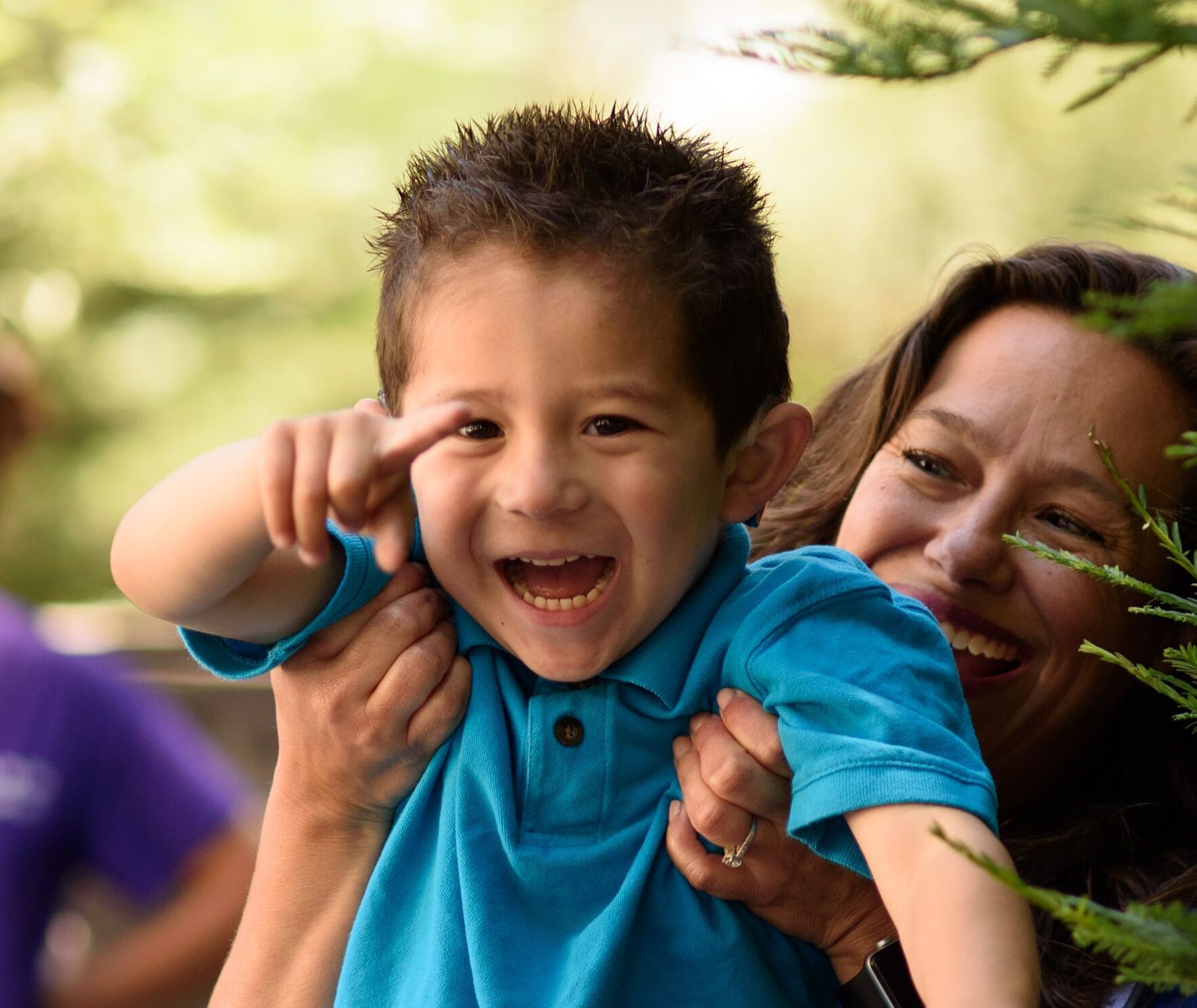 FAQ
What is the Baker Scholars Program?
The Baker Scholars Program supports families who have limited access to listening and spoken language intervention services. It is operated by the Baker Institute for Children with Hearing Loss in collaboration with the Stanford Ear Institute. The Baker Scholars Program delivers parent coaching and direct therapy services so that children with cochlear implants can learn to listen and speak, regardless of the family's geographic proximity to appropriate services.
Baker Scholars are children who are in greatest need of therapeutic services for learning to listen and speak. We provide Baker Scholars services over a three- to five-year period, which includes the following:
Weekly listening and spoken language therapy (either in person or through tele-intervention)
Parent education to optimize listening and language opportunities in the child's natural environment
Social work services to identify local resources available, assist in arranging appointments, and support the family's mental health needs to optimize outcomes for the child
Interpreter services when needed
Children (0-18 years old) either with a cochlear implant or considering one
Family has limited access to listening and spoken language intervention services
Family has attended the Listen to Me! Conference prior to applying to the Baker Scholars Program (Apply to Listen to Me! here)
Parents are key participants in this process. To achieve the combined family and Baker Scholars Program goals for your child to reach his or her maximum potential in the areas of listening and spoken language development, your family must commit considerable time and effort to attending therapeutic sessions weekly and daily practice of the weekly therapeutic skills taught with your child. A parent or guardian must be present and participating in all sessions alongside your child.
This program is supplemental to any other educational and therapeutic services your child may already be receiving or may be eligible to receive in the future.
Applications are being considered on an ongoing basis. Please download an application here.
You can either email it: ltm@bakerinstituteforchildren.org
or mail it:
ATTN: Julie Cooper
Stanford Ear Institute
2452 Watson Court
Suite 1700
Palo Alto, CA 94303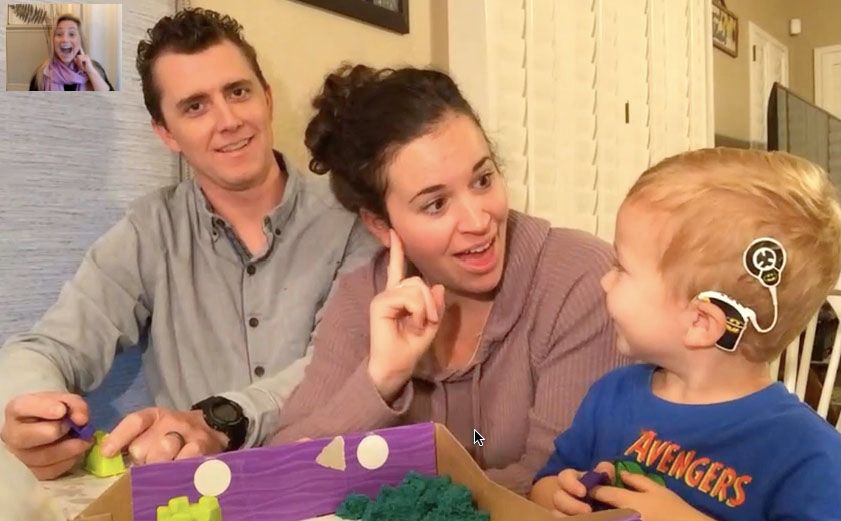 My husband and I wanted to thank you so much for the opportunity for our son to be a part of Baker Scholars the last few years. We truly don't know where we'd be without Listen to Me and Baker Scholars, and are so appreciative for all the help we have received along the way. Having access to such amazing qualified professionals has made such a difference and has played a crucial role in how our son has been able to excel. I am confident that we have the tools to continue advocating for him. We know that all of this is more than a job for you, it's very apparent how passionate you all are serving children and families.

Baker Scholars Family (2019-2021)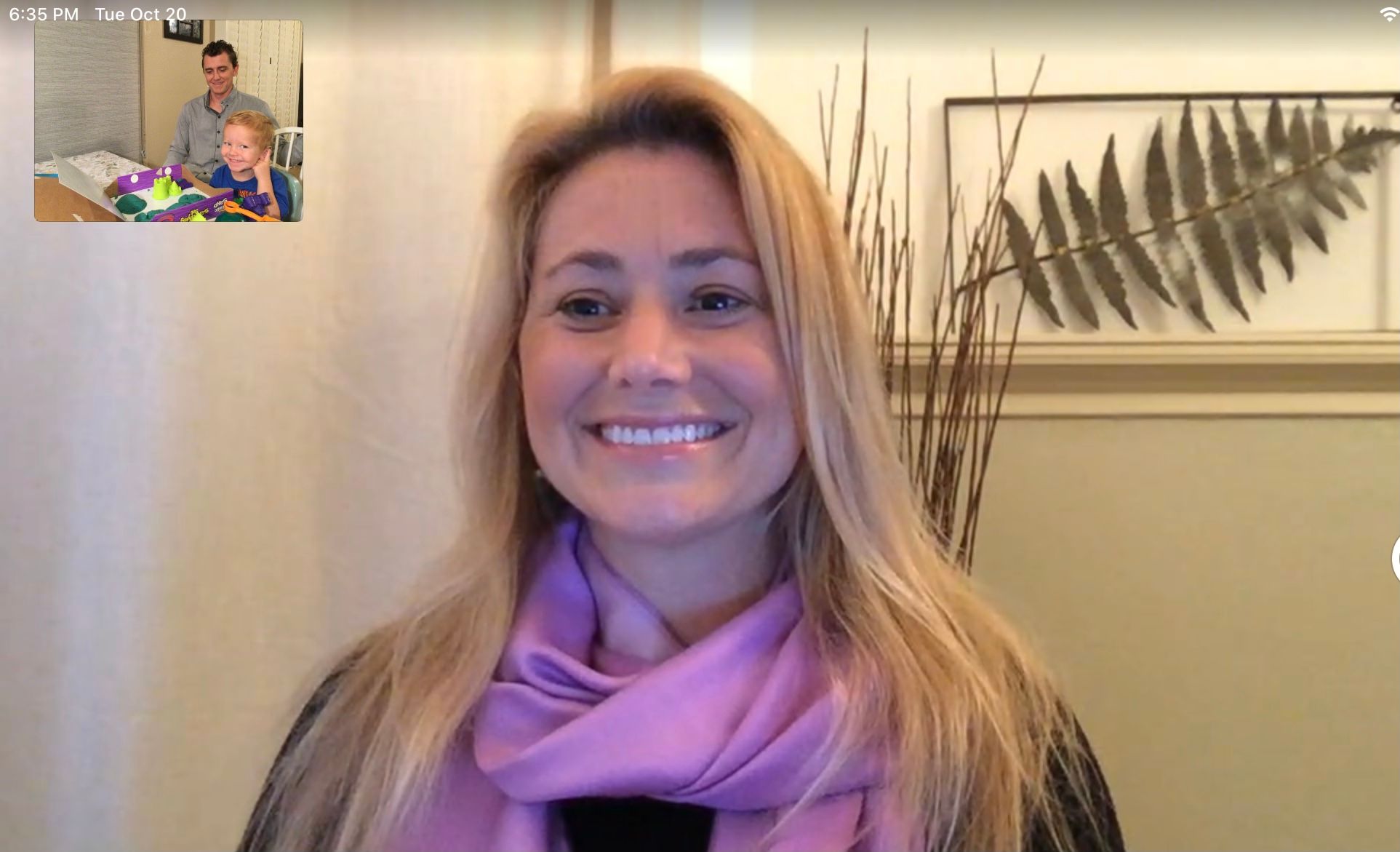 Baker Scholars has been life changing for us. We live in an area where there is a lack of providers who specialize in working with children with CI's focusing on listening and spoken language. It has been amazing to see our son surpass his hearing peers and also to see the change in our family dynamic as we learn how to better support and advocate for him. Our therapist was extremely helpful when it came to helping us navigate the IEP process, and we could not feel more grateful for her support.

Baker Scholars Family (2021)