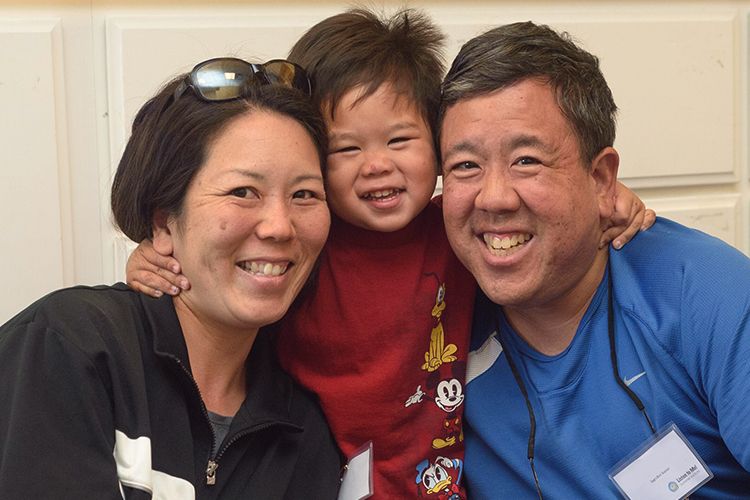 Listen to Me! New Families
The Listen to Me!™ Conference is an intensive five day training for the whole family, held annually.  Our current locations are Stanford University every June (California families) and Ewa Beach, Oahu, every November (Hawaii families). Eighteen families are accepted and attend the conference together. Children participate in a listening and spoken language class setting and receive daily listening and spoken language therapy sessions. Parents participate in educational presentations, therapy and class observations, skill-building activities, and parent support groups.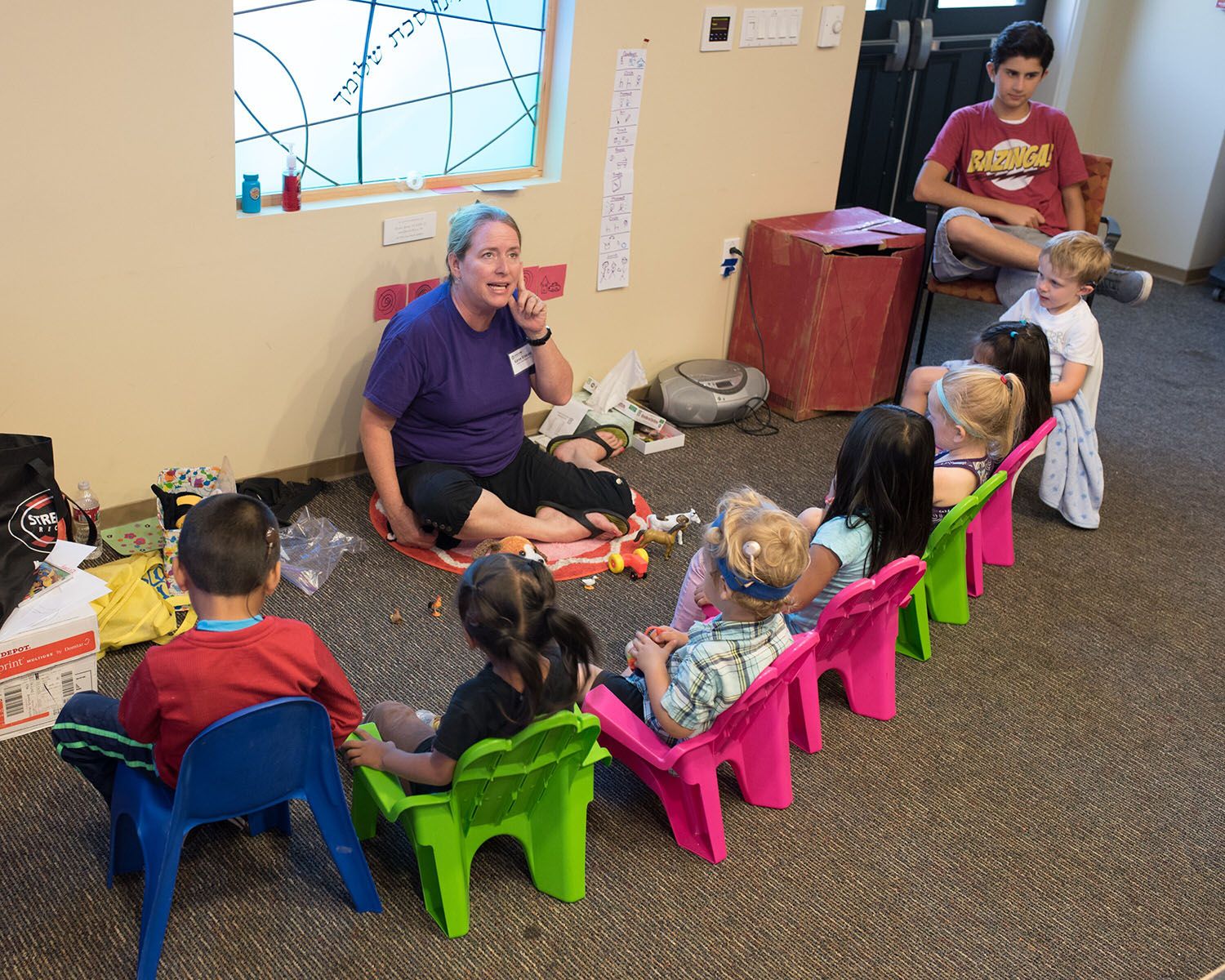 Curriculum
Our curriculum was created by leaders in the field, including presentations from Stanford's surgeons, audiologists, certified LSL specialists, and deaf & hard of hearing teachers.
Curriculum materials include:
Video demonstrations of Listening & Spoken Language strategies
Articles, handouts & online resources
Live & recorded presentations, including the following topics:
Cochlear Implantation & Future Directions
Parenting Children with Hearing Loss
Growing Your Child's Auditory Brain
Special Education Law & Advocating for Your Child
Raising the Bar: High Expectations for High Achievement (Cochlear Implant Panel)
Sibling Camp
Siblings participate in a summer camp experience designed just for them, including crafts, games, and outdoor activities. We have two amazing and very experienced sibling camp coordinators who plan special theme days and make sure all ages are included and have fun. It is a great opportunity for siblings of children with cochlear implants to connect with others who can relate to their experience.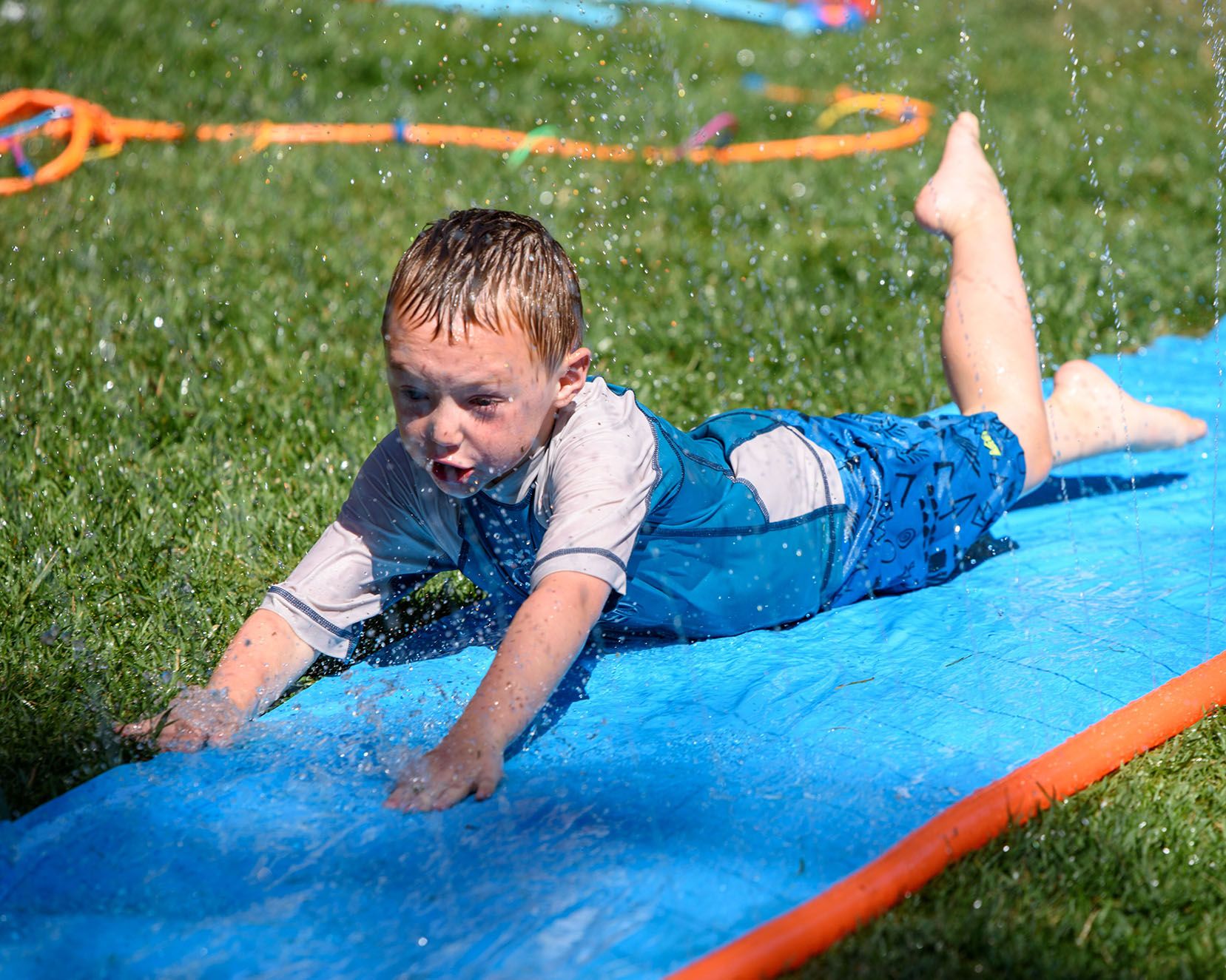 Our Team
We are proud to have an extremely talented and experienced staff, who each have specialized training in cochlear implants and the development of listening and spoken language. Our distinguished presenters are some of the leading experts in the field.
Read more about our team here.
Frequently Asked Questions
Child must be between 0 and 5 years old (must turn 6 after the conference)
Hearing status:

California: Child must wear a cochlear implant or be under consideration for one by a cochlear implant center in California
Hawaii: Child may have any degree of hearing loss and use any hearing technology to access sound, although priority will be given to cochlear implant users

Family must reside in California (California conference) (although we are now accepting one out-of-state family per year) or Hawaii (Hawaii Conference)
Family (including at least one parent/guardian) must commit to attending all five days of the Listen to Me! Conference
Online applications & payments are preferred and will be processed more quickly. However, if you are unable to apply online, please print and mail the application found at the end of the flyer.
A $50 deposit is required to apply.
If your family is selected, this $50 will apply to your registration fee (which is based on a sliding scale). If your family is not selected this year, your $50 fee will be refunded to you. In the event that the Baker Institute selects your family to attend but you decide not to attend, the deposit will not be refunded.
APPLICATIONS & DEPOSITS ARE DUE MARCH 1st for the California Conference and SEPTEMBER 6th for the Hawaii Conference.
The cost for families to attend Listen to Me! is based on a sliding scale. Please note that our top priority is to help families who need this most, so DO NOT LET COSTS PROHIBIT YOU FROM APPLYING. We will work with your family to pay only as much as you are able without it becoming a financial burden to you. Please contact Julie Cooper for any questions about this policy: ltm@bakerinstituteforchildren.org.
The Listen to Me! Conference has a limited number of openings. We currently accept 18 families per year. Priority is given to families in greatest need of resources, information, and/or access to intervention services. We do keep a waiting list.
When will I know if my family is selected?
Accepted families are notified by mail, usually on or soon after May 1st for California and October 15th for Hawaii.
After you have received an acceptance letter, you must mail in the requested deposit to hold your family's place. If we do not receive your deposit by May 15th (California) or October 21st (Hawaii), we will have to give your spot to a family on our waiting list.
Extra cords and batteries for your child's cochlear implant and/or hearing aids
Casual, comfortable clothing for six days for you and your children (average temperature for this week in Stanford is typically between 70 and 78 degrees Fahrenheit), light jackets may be necessary for evenings and mornings.
Crib/playpen (if necessary)
Small pillow and/or child blanket for children's nap time
Toiletries: shampoo, conditioner, soap, toothpaste, etc...
Stroller (if age-appropriate)
Small fan (rooms are NOT air-conditioned)
If your child has food allergies, please bring food that he or she will be able to eat.
Otherwise, three meals a day will be provided. (Feel free to bring some snacks or other food if desired. You will have access to a refrigerator, microwave, and coffee maker, but a stove/oven will NOT be available.)
Sunscreen for your children (for daily outdoor activities)
Bathing suit and towel for siblings (water play activities)
Paint shirt for siblings (arts and craft activities)
Your child's three favorite toys (These will be used during therapy time to help teach you how to work on some of your child's goals by using his or her favorite toys.)
Children's books, other toys or activities to entertain your children after program hours (in the evenings)
Audio recorder (optional) to record classes, therapy, and presentations
What are the accommodations like?
All of the families stay together in one house, but each family sleeps in their own private room (or two neighboring rooms if family size is large).
Rooms are simply furnished with twin beds, dressers, and desks.
California: All bedrooms are located on the 2nd and 3rd floors of the house, with stair access. Hawaii: All bedrooms are located on the ground floor.
California only: The houses are not air-conditioned, but fans are provided in each room.
Community bathrooms and showers are available on each floor.
Catering provides three meals each day of attendance.
Microwave, coffee maker, refrigerator, and freezer are available in the community kitchen.
What is a typical day at Listen to Me?
LTM Conference Onsite Daily Schedule Sample:
7:15-8:30 am
Breakfast
8:30-9:00 am
Welcome, morning music, children go to class
9:15-10:45 am
Educational presentation (based on daily topics: medical issues, speech & language development, IEPs & IFSPs, bilingualism, parenting/behavior management, expectations & outcomes)
11:00am-12:30pm
Participate in child's therapy session/Skill building videos & group learning
12:00-1:30 pm
Lunch
1:30-2:30 pm
Making It Real At Home (learn how to incorporate your child's goals into your home routines)
2:45-4:15 pm
Parent Support Group/Large Group Learning Session
4:30-5:30 pm
Free time
5:30-7:00 pm
Dinner
FAQ
Parent Quotes
As I am sure this has been said many times over the past 10 years, this program is an amazing experience and the staff and volunteers are extremely knowledgeable and helpful.
Parent attendee, 2019
Fantastic program! Amazingly well planned, coordinated, and executed.
Parent attendee, 2018
This is a wonderful resource and I feel very fortunate to have attended this program. Please keep up the great work you are doing. The world needs people and resources like this.
Parent attendee, 2016
I'm very glad we came. We are very lucky to have been plugged into services early on, so a lot of this was not new to us. But it was still SO helpful to learn it in a structured format.
Parent attendee, 2015