In the Media
The cochlear implant journey inspires us! We are honored to be part of this journey with so many children and families. A few of our families have been featured in the news. Take a peek at what motivates us to do this rewarding work.
Caroline Clark, MBA '19: The Power of the Word
Stanford Graduate School of Business
The inspiration for The Baker Institute: Caroline Clark addresses her Stanford Business School graduate class about the power of the word and how it has changed her life.
Giving Tuesday gets boost: 530 tech companies pledge support
Carolyn Said, San Francisco Chronicle
Caroline Clark, daughter of our founder Jenny McCall, was interviewed about the Baker Institute for a "Giving Tuesday" article in the SF Gate.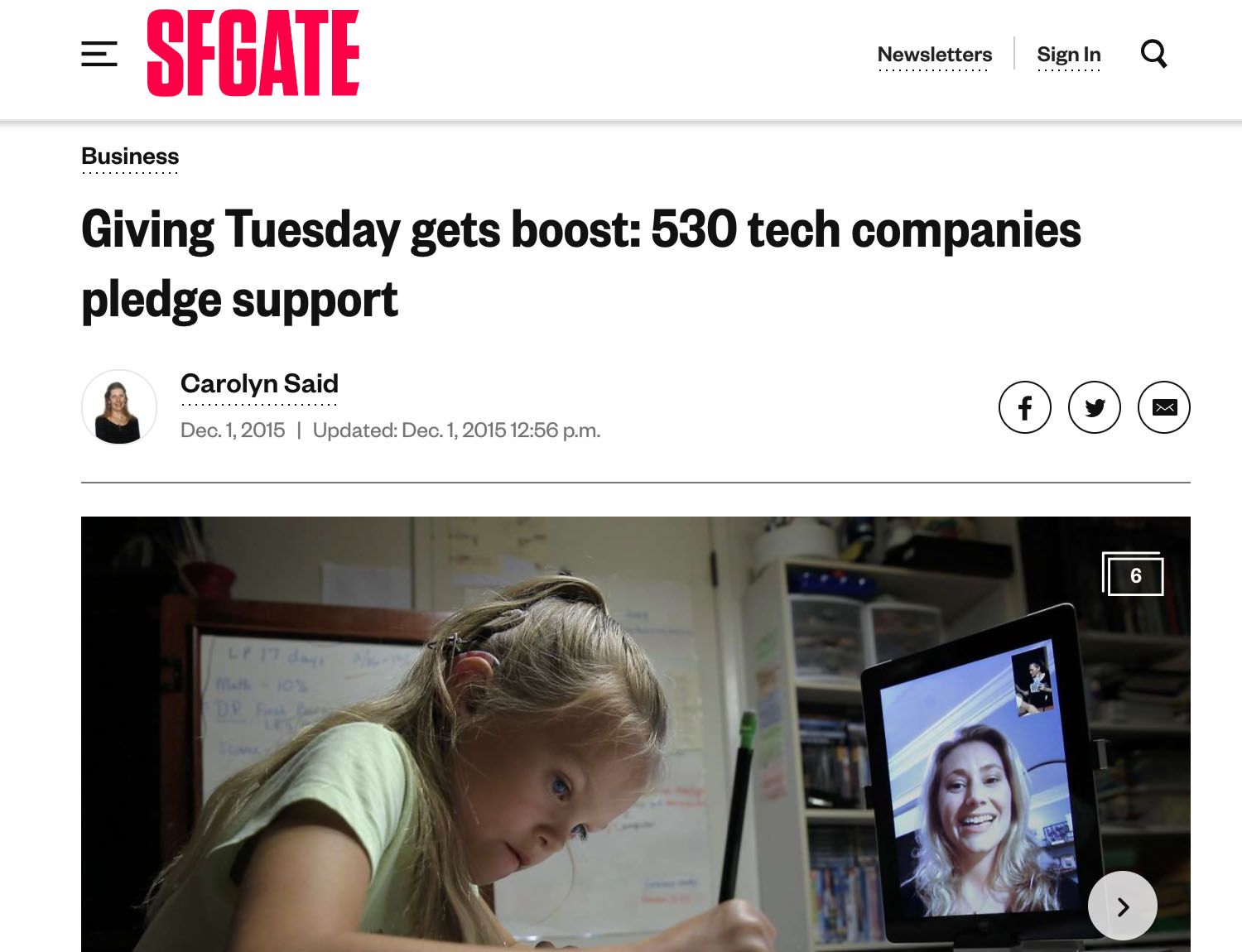 Caroline Clark's brief but spectacular take on using technology to speak
PBS NewsHour
PBS News Hour did a "Brief But Spectacular" episode on our founder's daughter, Caroline Clark, about her perspective on being deaf.
Los Altos toddler discovers sound through cochlear implants
Alicia Castro, Los Altos Town Crier
One of our Listen to Me!™ alumni families was interviewed by the Los Altos Town Crier about their journey in getting their daughter cochlear implants.