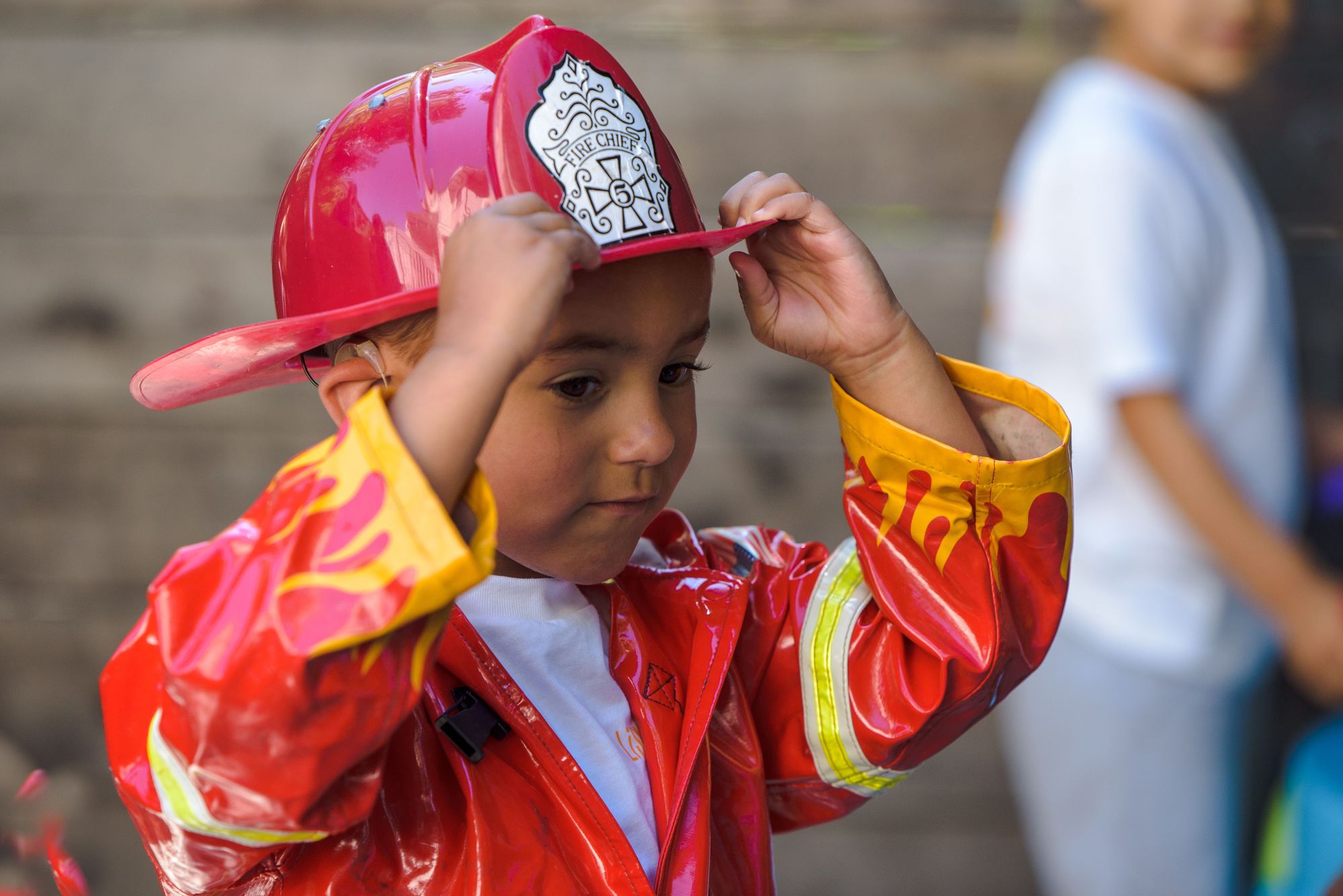 How can I help?
Thank you for considering to donate to the Baker Institute!
The actual cost for attending Listen to Me™ is $10,000 per family. This cost includes housing and dining for the whole week, attendance at LTM (parent conference, child class and therapy, and sibling camp), attendance at one weekend Reunion the following year, and two follow-up consultations by an LTM administrator during the year after the conference.
We offer a sliding fee scale for families based on income level. They are requested to pay between $50 and $2000 per family, depending on their income bracket. Our fundraising efforts need to subsidize all remaining costs for each family to attend.
The Baker Scholars Program costs about $14,000 per scholar, per year. This cost includes 60 minutes per week of listening and spoken language therapy by one of our specialized therapists, through direct service or tele-intervention (video conferencing into the family's home). Each scholar is eligible to receive these highly specialized weekly services for up to 3 years. This service is provided at no cost to the families.
Every donation directly supports our efforts to empower and equip families to maximize listening and spoken language with cochlear implants. Thank you for your help!
Ways to donate:
Click the "Donate Now" button below to donate via credit card, debit card, or PayPal
Write a check to "The Baker Institute for Children with Hearing Loss" and mail to:
The Baker Institute for Children with Hearing Loss
PO Box 60962
Palo Alto, California 94306
Wire transfer: contact ltm@bakerinstituteforchildren.org for account number and transfer information
Contributions to The Baker Institute generally may be made from a donor-advised fund, as the Institute is a public charity under Section 501(c)(3). Please confirm with your individual fund and tax advisor.
Tax ID (EIN): 26-6385104
What your money can do
The Baker Institute funds a limited number of children in the Listen to Me! Conference and Baker Scholars Program through our endowment. We serve as a catalyst for change. This year we have expanded our fund raising efforts into the foundation community. These efforts—with positive results—will allow us to serve more children and where necessary, for longer periods of time. We are proud of the fact that over 90 percent of our funds go directly to services in the field. It is part of our philosophy to maximize the impact of your donations, helping improve the lives of families and children in the most cost effective way.